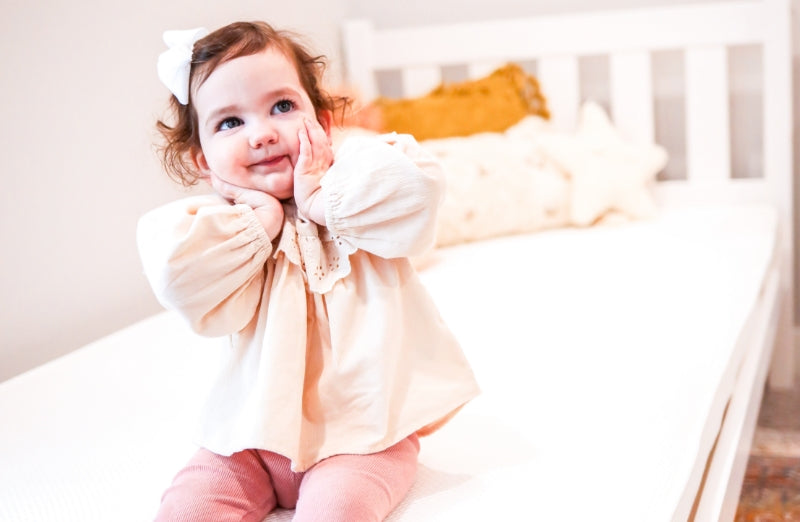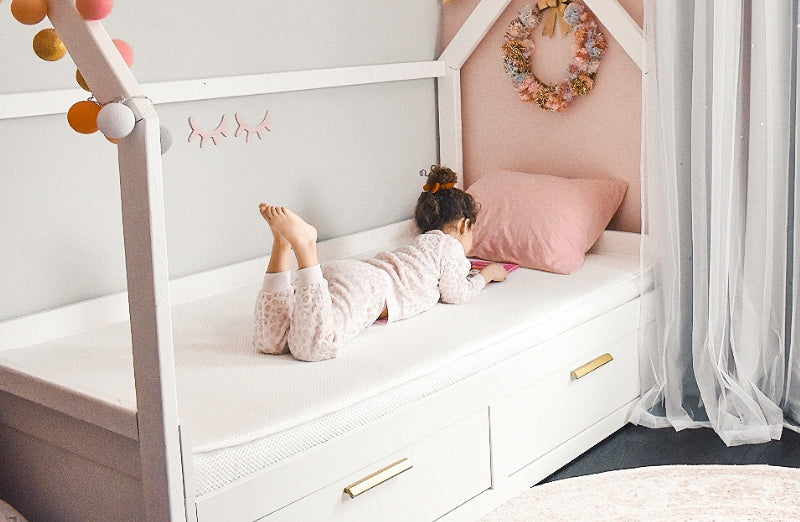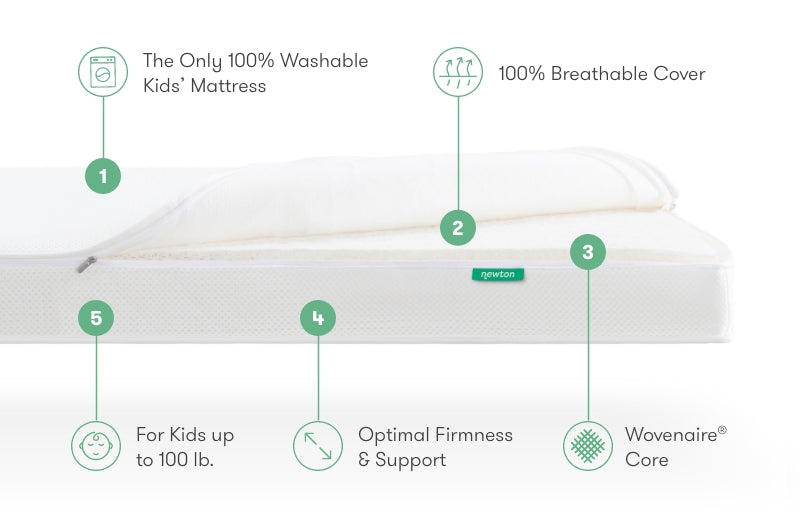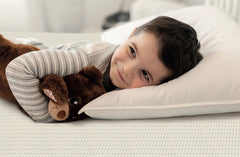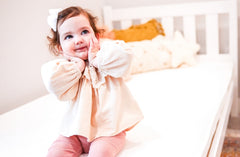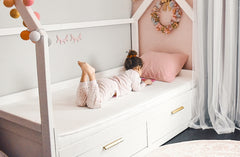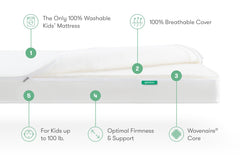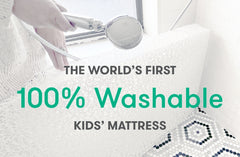 Frequently Bought Together
100% Hypoallergenic
Easily wash away dust mites and allergens. Ideal for asthma and allergy sufferers.
Completely Washable
Washable cover + the ONLY kids' mattress with a washable core. Perfect for potty training!
Better Sleep for Big Kids
Optimal levels of comfort, air circulation and firm support for growing bones.
The Reviews Are In
We're providing peace of mind — for bedtime and beyond.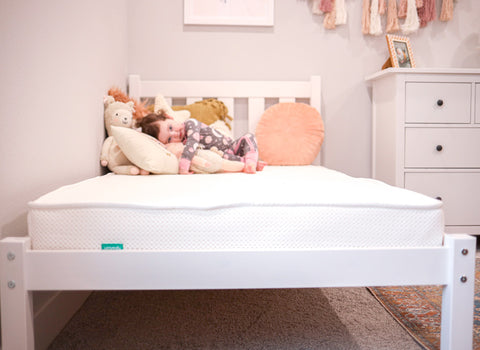 "Extremely easy to assemble and take apart to wash. My daughter kept laying on it and saying "cozy" because it is truly such a comfortable and quality mattress."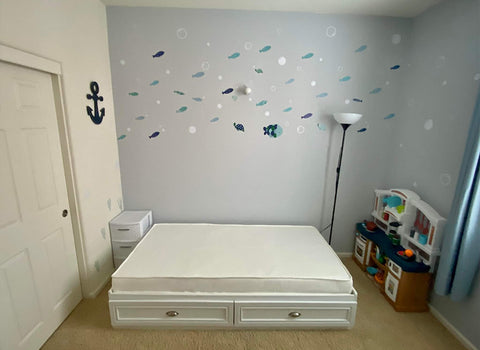 "Aside from the safety aspects of the mattress, it's extremely easy to assemble. It's super lightweight for a twin bed & the cover is very easy to get on and off when it's time to wash. I think Newton has outdone themselves with this mattress!"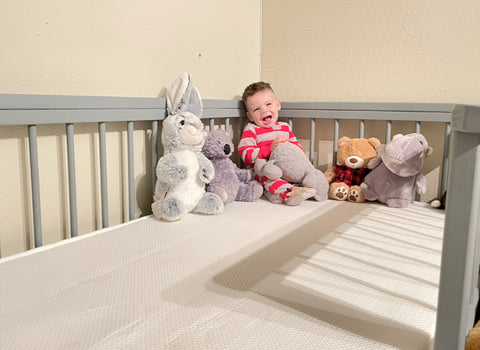 "He slept great, woke up happy and ready to play. I rested a bit easier knowing that the transition was much less painful than I had ever anticipated."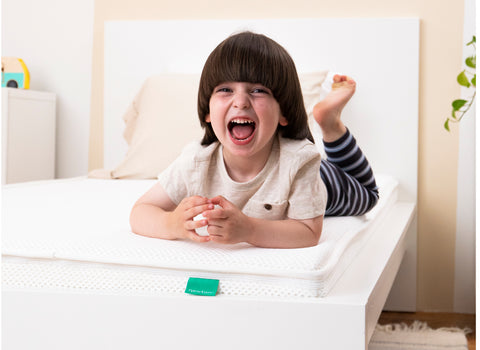 "So far, it's surpassed all of my expectations. Our son doesn't wake up sweating anymore, and he falls asleep faster too! I wish we knew about Newton earlier!"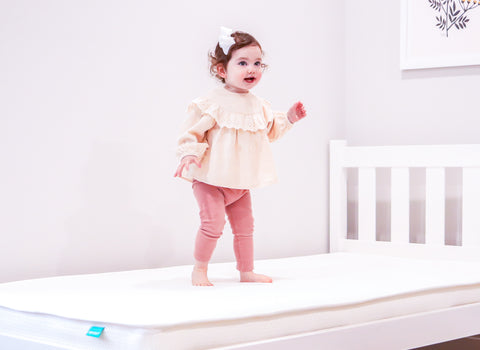 "Great mattress for my daughter. Fits perfectly in her twin bed frame and great quality. I love that the entire thing can be washed/cleaned."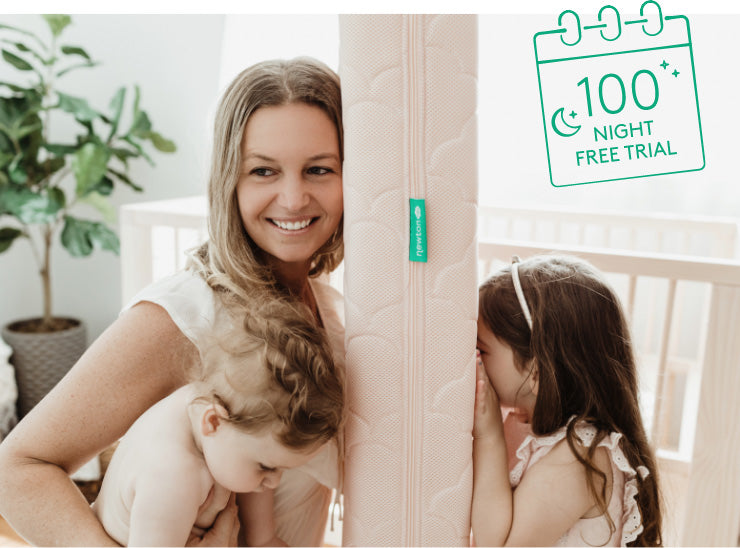 100-Night Free Trial
Try the Newton Twin Mattress for 100 nights risk-free to decide if it's right for you and your big kid. If either of you aren't happy, simply return at our expense for a full refund.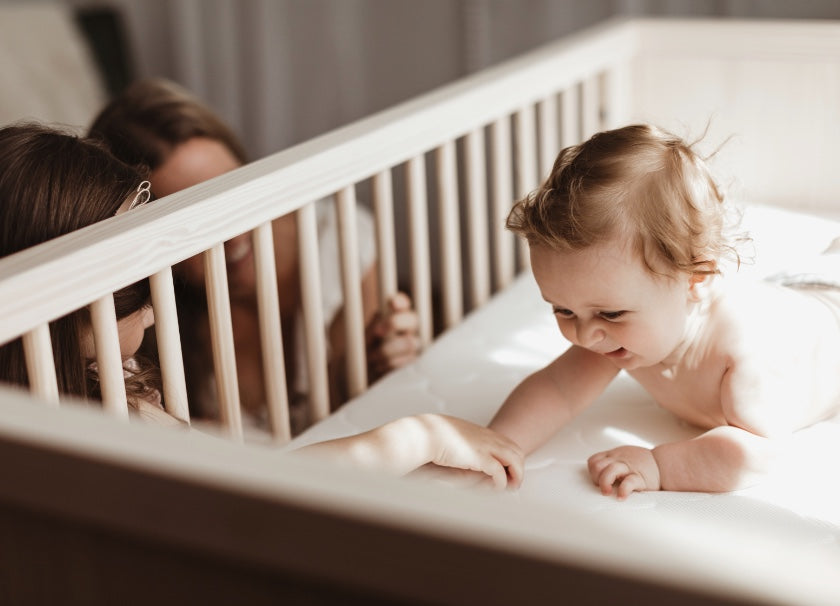 Top 3 Kid's Mattress Questions
Is the kids' mattress waterproof?

Our Kids' Mattress is not waterproof, however, the cover is water resistant and the entire mattress is washable from cover to core! The removable cover can go into the washing machine and the core can be washed in the bathtub or shower! The core comes in 3 sections to make washing only the soiled area even easier.

Can I use a mattress pad?

You can certainly use a mattress pad! We make a breathable, waterproof mattress pad that fits just like a fitted sheet and makes quick changes easy to manage when accidents happen.

Why is it important to have a washable kids' mattress?

Kids are messy and we all know accidents happen! Our unique unique cover-to-core washability ensures that — no matter the mess — your big kid will have the cleanest night's sleep, guaranteed!