At Newton, we're on a mission to provide the whole family with safer, healthier, better products for rest and play. Our trusted, top-rated mattresses, sleep accessories and more make us a favorite for babies, kids, parents and pups alike.
From our Team
"The ability to bring safer, healthier products to families makes each day so rewarding. Hearing the amazing feedback from our customers makes me so proud to be a part of this extraordinary team."
Krystal Blackman-Navarrete
VP of Customer Experience
"The best part of working at Newton Baby is the dynamic, collaborative culture! It's refreshing to be part of a team where new ideas are encouraged."
Kayla Johnson
Social Media Manager
"The most beneficial aspects of working at Newton are being a part of a team that supports learning, and being part of a company that is constantly innovating."
Erin Cott
Assistant Customer Care Manager
"Peace of mind is priceless, and it is extremely fulfilling knowing that my efforts on the marketing team help us unite amazing families with amazing products that will truly improve their quality of life."
Kristen Hayes
Marketing Coordinator
"With Newton, you get the upside of working at an exciting, fast-growth startup without the downside of a chaotic work environment. The company's mission and products truly are best in class, and it's incredibly fulfilling hearing all the amazing feedback from our customers"
Aaron Zagha
CMO
"The best part of working at Newton is the Newton team. They are some of the brightest out-of-the-box thinkers I have had the pleasure to work with in my career."
Joelene Wolfe
Head of Partnerships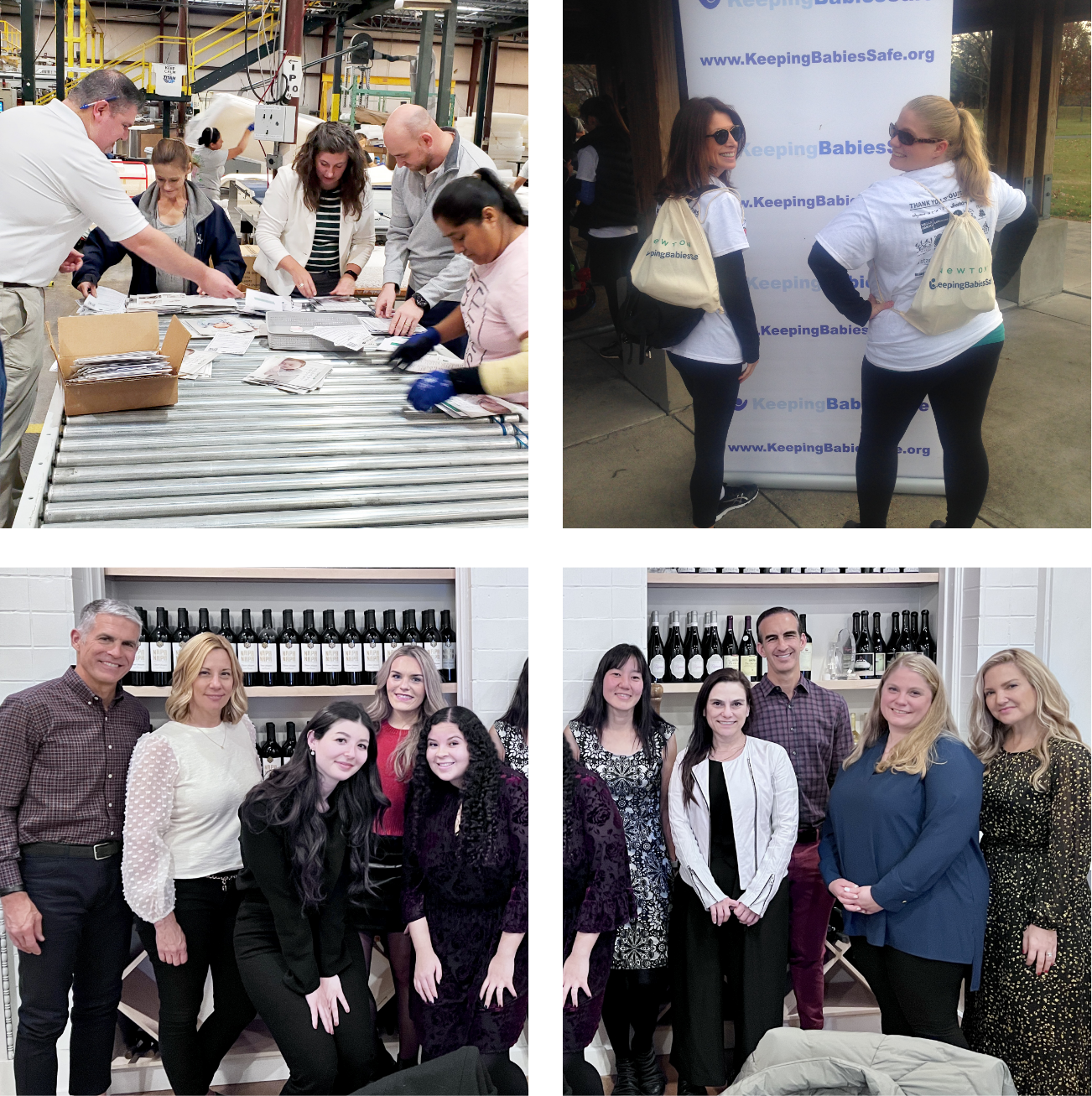 Employee Benefits
Stay healthy
We offer competitive medical, dental and vision benefits, and our programs for life insurance, short-term disability and long-term disability are 100% company-paid. Plus, a 24/7 employee-assistance program and discounts on gym memberships — pet insurance, too!
Value family
At Newton Baby, we believe in the importance of family time. We offer a competitive paid parental leave policy for eligible employees.
Find balance
We have a flexible policy with respect to in-office work. All office attendance is voluntary at this time and most employees are welcome to work remotely. We also offer flexible hours, so you don't have to miss out on the moments that count.
Take time
In addition to a generous holiday calendar, we provide unlimited vacation. We know how important it is to take breaks and recharge.
Compensate fairly
Competitive pay helps us secure and retain top talent. Plus, we offer a 401k retirement savings plan and company match. An added bonus: healthy discounts on all Newton products.
Give back
We pride ourselves on doing what's best — for the planet and our communities. In addition to using sustainable and recyclable materials whenever possible, we support numerous charities that align with our mission and values.
See open positions