100% Breathable
Our patented Wovenaire® technology is at the core of our breathe-thru mattress, reducing the suffocation hazard. Breathable mesh walls provide unhindered airflow and visibility.
100% Washable
Our custom play yard and bassinet mattresses are completely washable from cover to core. That means a cleaner, more hypoallergenic environment for your baby (night and day).
100% Better Sleep & Play
Optimal levels of comfort, support and air circulation for better sleep. An oversized floor surface for tons of room to stretch, snooze and play. YAY.
The Reviews Are In
We're providing peace of mind — for bedtime and beyond.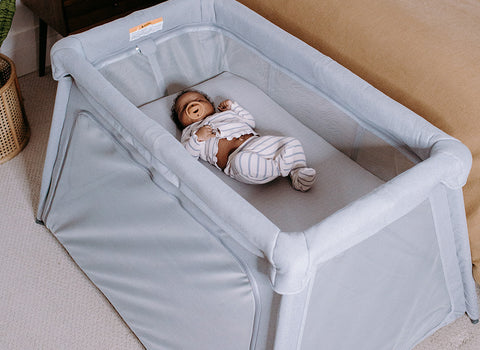 "I love the peace of mind knowing that the mattress is breathable and major bonus that it is so lightweight! The playard is lightweight and easy to pack and tote for trips. I really appreciate how easy it is to assemble and disassemble."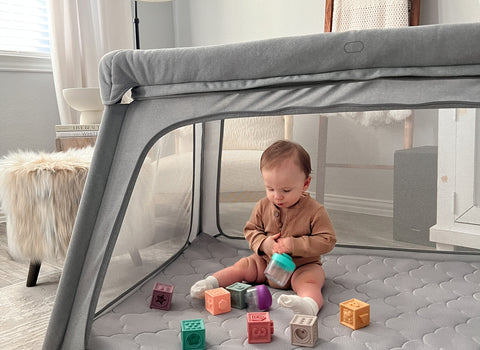 "Assembly was a breeze with the play yard. I absolutely love that everything comes attached — all you have to do is add the mattress once built. I was able to put it together by myself and got it ready in a couple of minutes. Storing it is also so easy and I love the storage bag it comes with."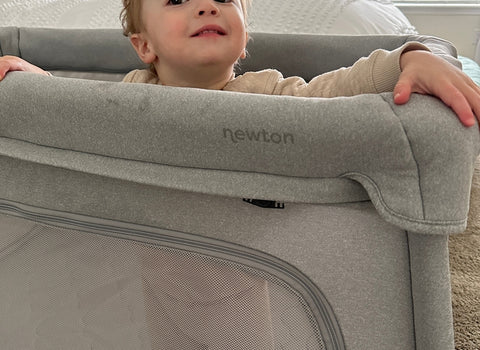 "I love how simple setup is. It doesn't take much of my time and isn't complicated at all. It has also been very convenient to move from room to room throughout the house."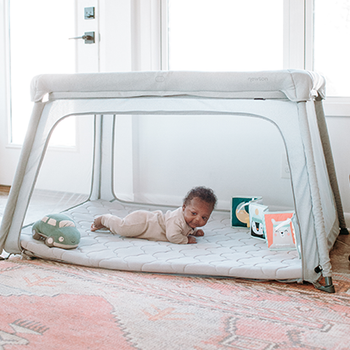 "I never had a breathable/washable play yard — that is a huge plus! Gives me peace of mind having my baby sleep and play in this play yard."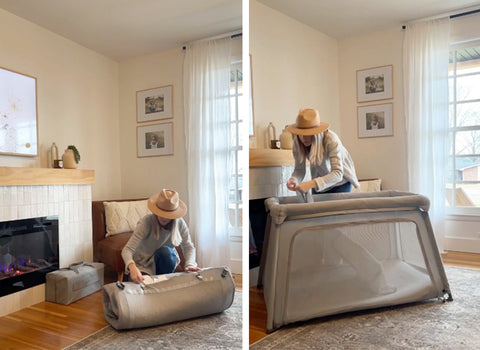 "I love that the play yard can be used for my baby to play in safely or even sleeping when we travel! It is so lightweight and perfect to take on our trips!"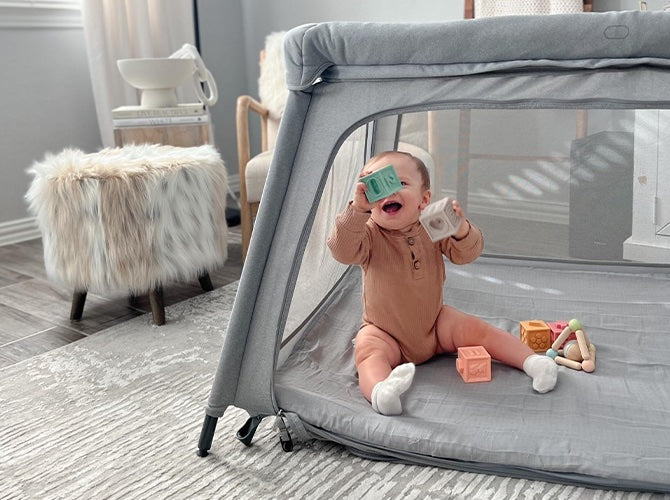 100-Night Free Trial
Try the Newton Travel Crib & Play Yard for 100 nights risk-free to decide if it's right for you and your baby. If either of you aren't happy, simply return at our expense for a full refund.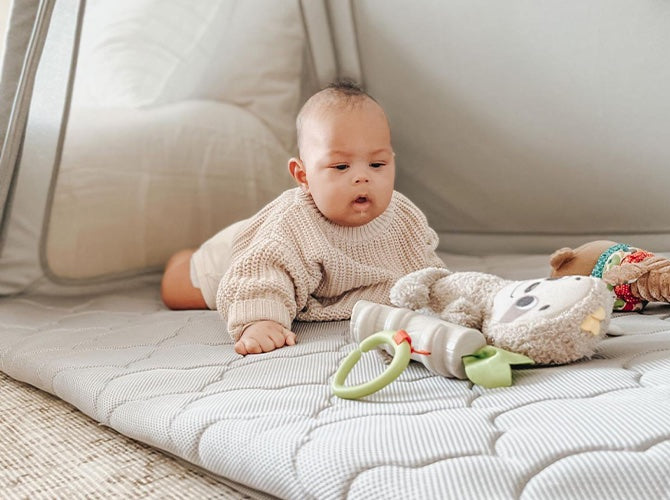 Top 3 Play Yard Questions
What do I look for in a travel crib?

Aside from being multi-functional, the biggest benefit of owning a portable crib is that it provides a safe, familiar sleep environment for your little one no matter where they are. So look for the same things you would for their everyday sleep environment. Opt for a travel crib that provides optimal breathability and comfort. And, look for a mattress that is completely washable. This will allow you to provide your child with a cleaner, more hypoallergenic environment for sleep and play.

What is the right size travel crib for my baby?

Like any crib, you'll want to make sure your new travel crib is the correct size for your little one's age and weight. Some are designed only with infants in mind, which means your baby can outgrow them relatively quickly. The Newton Travel Crib & Play Yard is designed for newborns all the way through the toddler years. And with a surface area that is roughly 2x larger than the competition, it allows for an extended lifetime of use and tons of room for better sleep and play.

Why opt for a multi-purpose travel crib?

If you're investing in a travel crib, it's a good idea to choose an option that can also be used as a play area (and potentially for other purposes too). The key is to make sure the crib is spacious enough for your little one to play in when they're not sleeping. You may also want to opt for a play yard that offers a bassinet insert. This option provides added versatility during baby's first months, and can be used either as your baby's primary bassinet or as a safe sleep environment when traveling.