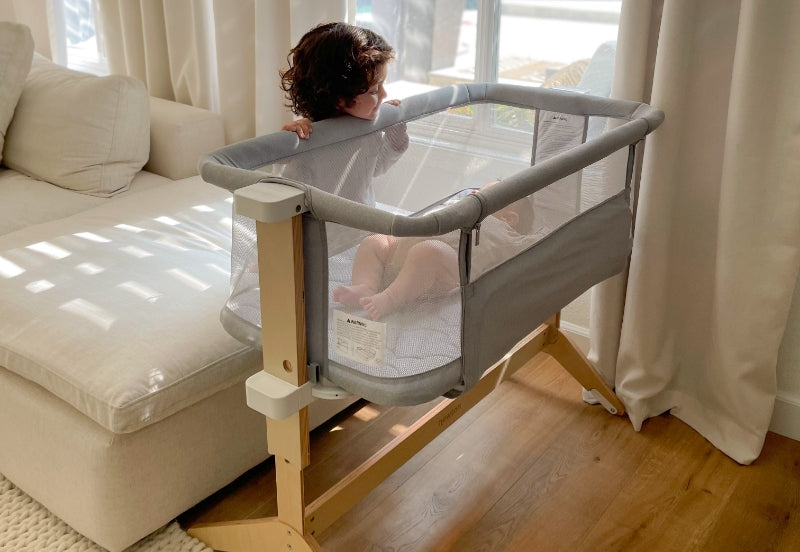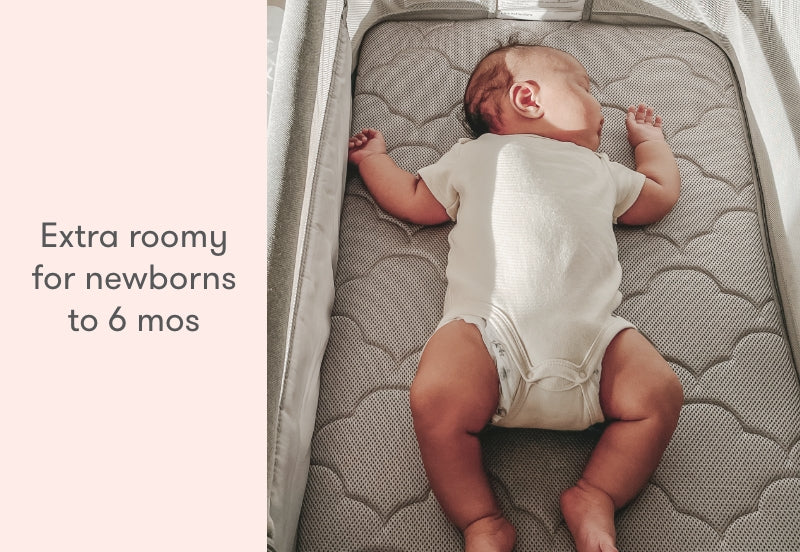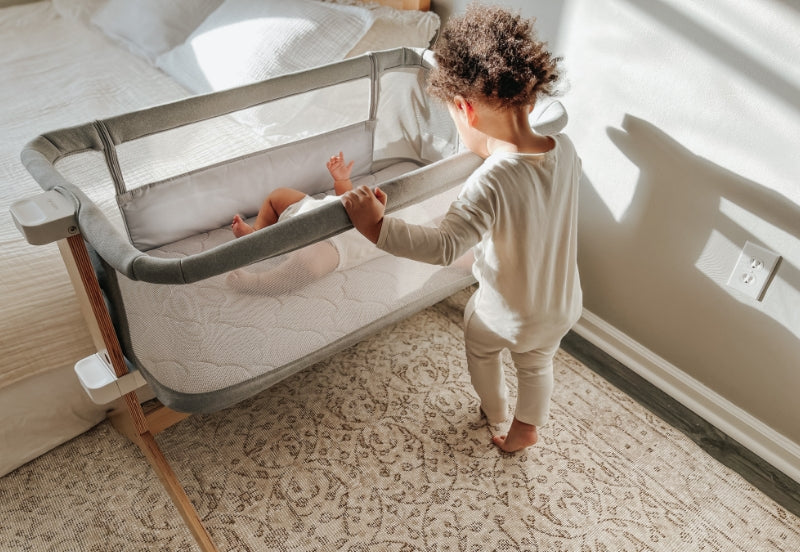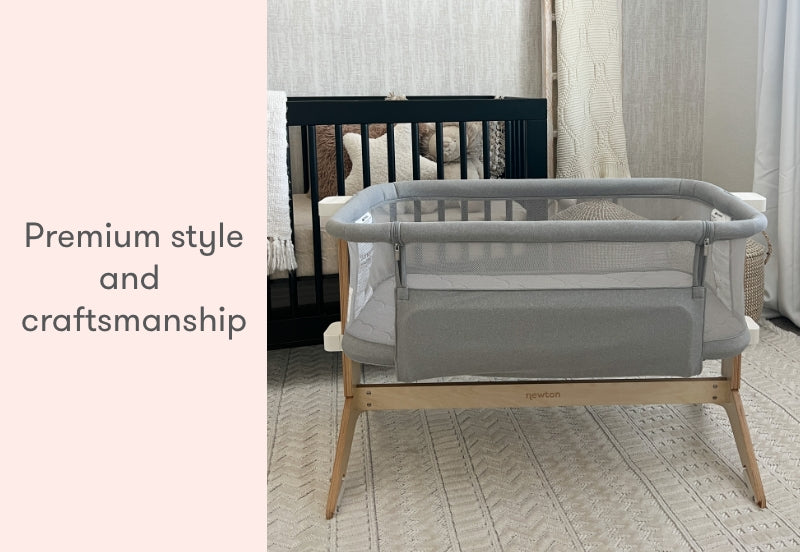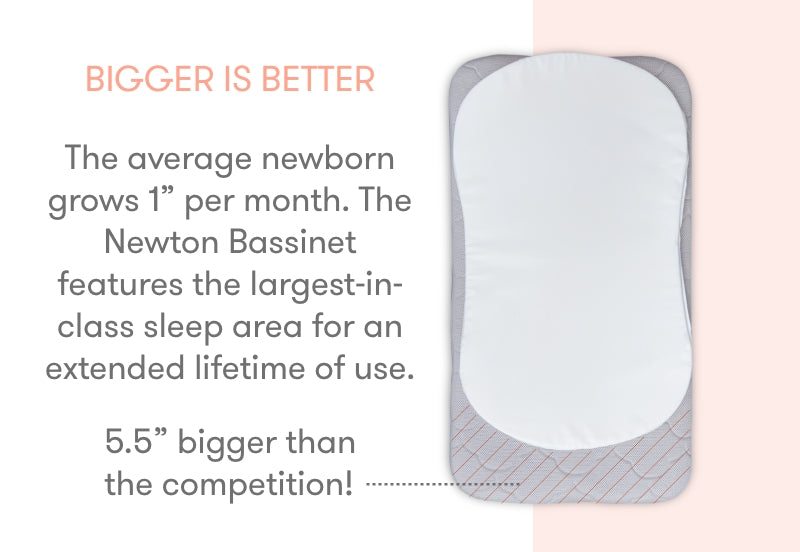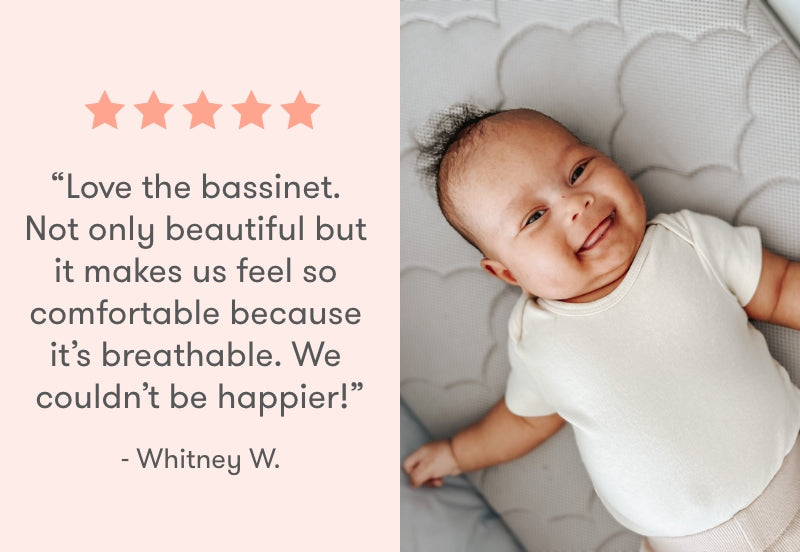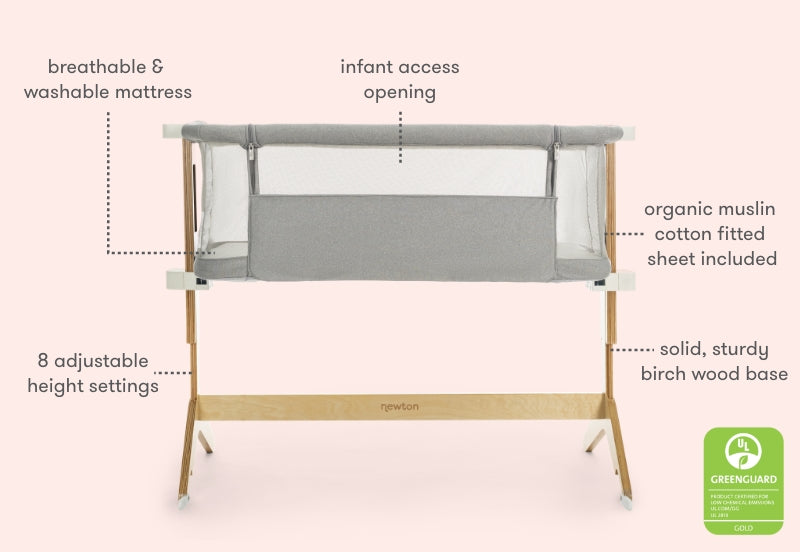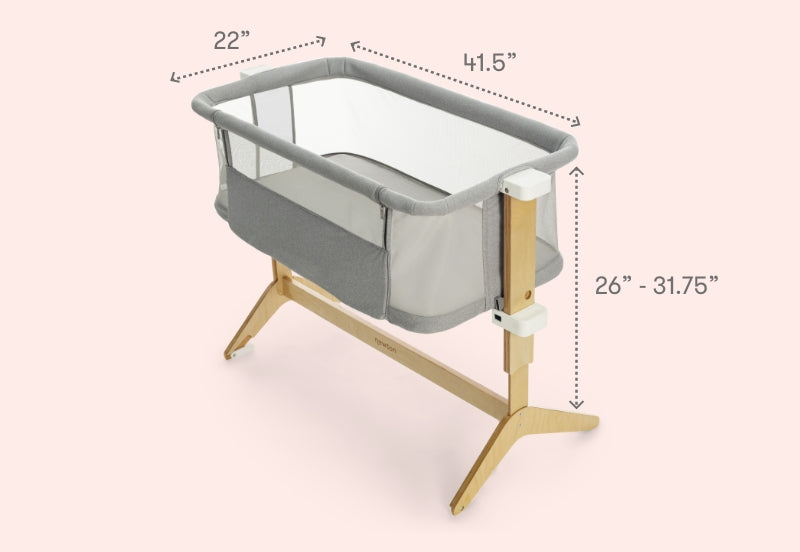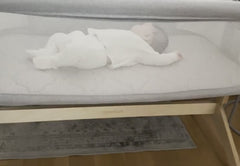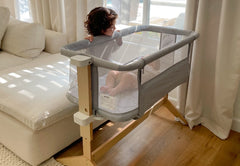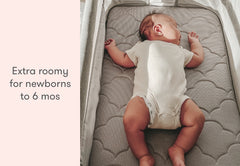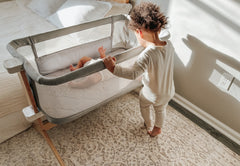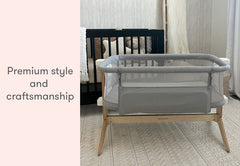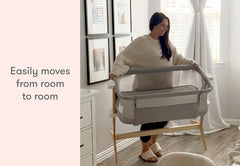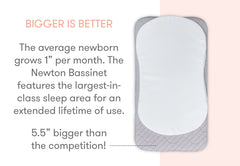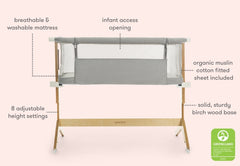 Bassinet & Bedside Sleeper
Frequently Bought Together
100% Breathable
Our patented Wovenaire® technology is at the core of our breathe-thru mattress, reducing the risk of suffocation and overheating. Breathable mesh walls provide unhindered airflow and visibility.
100% Washable
Just like our award-winning crib mattress, our custom bassinet mattress is completely washable from cover to core. So your baby will enjoy a cleaner, more hypoallergenic sleep.
100% Better Sleep
Optimal levels of comfort, support and air circulation enable your littlest one to sleep safe and sound. And because they're sleeping better, you will too.
Awesome Reviews
Don't believe us? Just ask some of our favorite friends.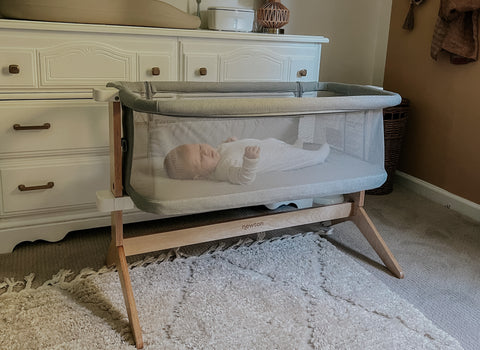 "As a first-time, anxious mom, this breathable bassinet is everything! Even with my baby sleeping in the same room as me, it's so comforting to know that he can breathe through his mattress."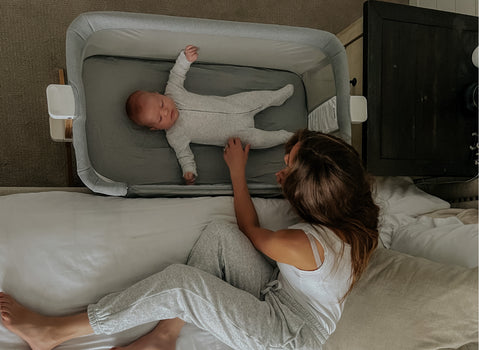 "Love the easy access to see my sweet babe in the wee hours of the night knowing it's breathable."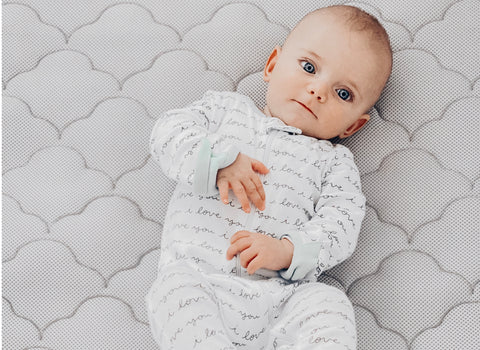 "I am a huge fan of your crib mattress, so I knew this purchase was a must-have! Breathable and easy to use for travel when our whole crew visits the in-laws."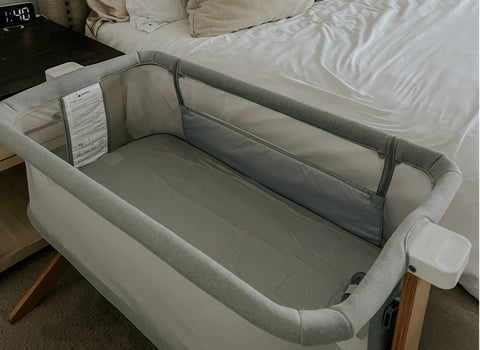 "Easy to assemble, secure next to my bed, and breathable for my baby and my peace of mind. Everything I was looking for!"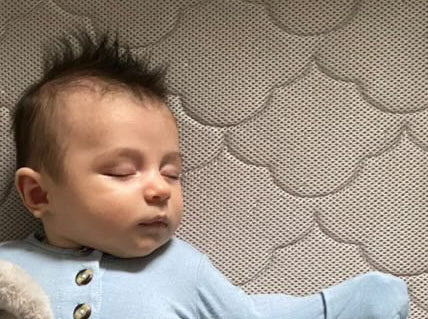 "Safe and sound within arms reach. Fully breathable and washable, super sturdy and secure, but lightweight to move from room to room."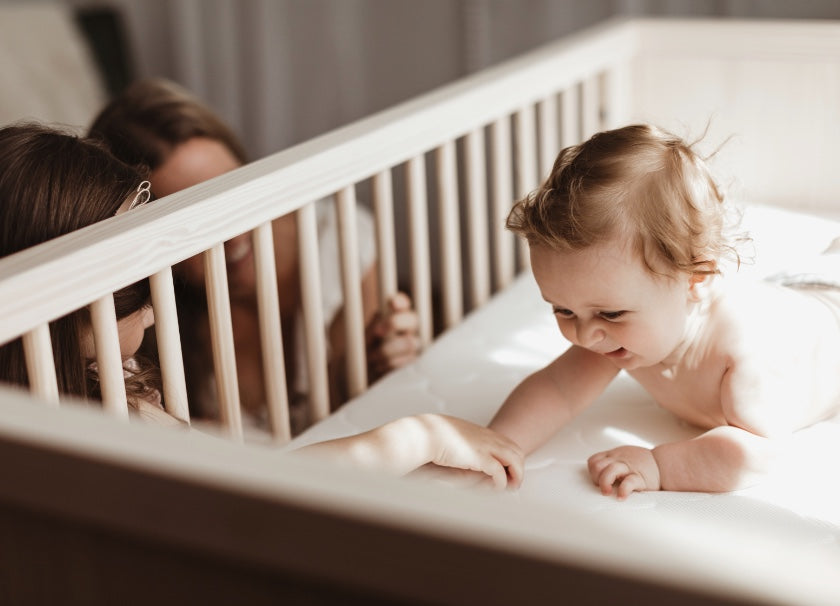 Top 3 Bassinet Questions
Do I need to have a bassinet or bedside sleeper?

While each family's needs are different, the American Academy of Pediatrics recommends that babies share the same room as their parents for the first six months. Baby should have their own, dedicated safe sleep space such as a bassinet or bedside sleeper, and not bed share.

How long will my baby sleep in the bassinet?

Normally, babies will spend up to the first six months in a bassinet or bedside sleeper. As your baby begins to grow, starting to transition them into their cribs for naptime is a great way to help them get used to their crib. Having a Newton Crib Mattress in your crib will ease your baby into their crib setting, as the comfort and breathability they have become used to in the bassinet will be present in their new sleep space as well.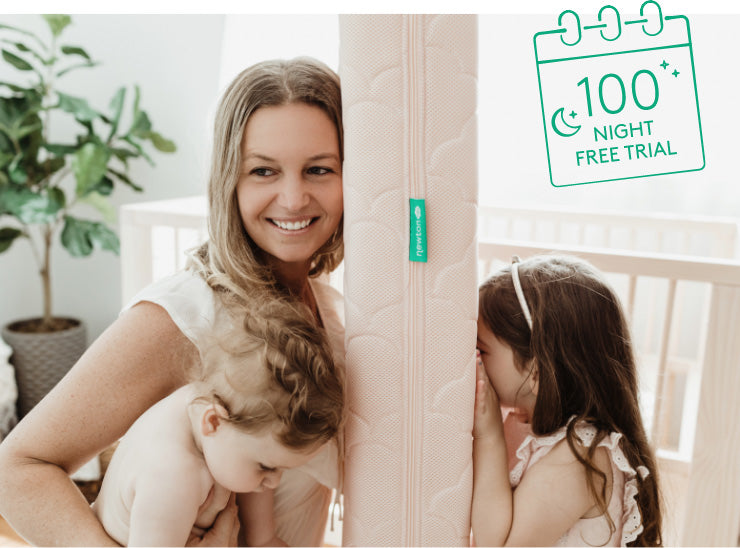 100-Night Free Trial
Try the Newton Bassinet & Bedside Sleeper for 100 nights risk-free to decide if it's right for you and your baby. If either of you aren't happy, simply return at our expense for a full refund.