50% off for a limited time!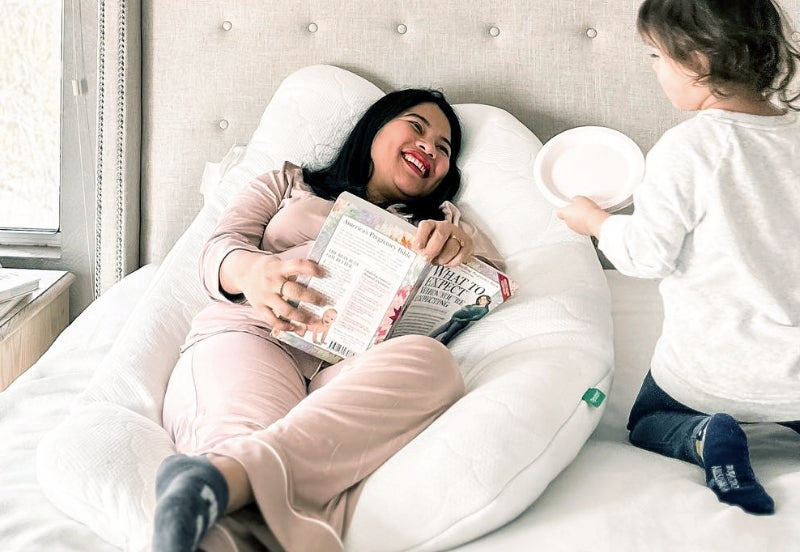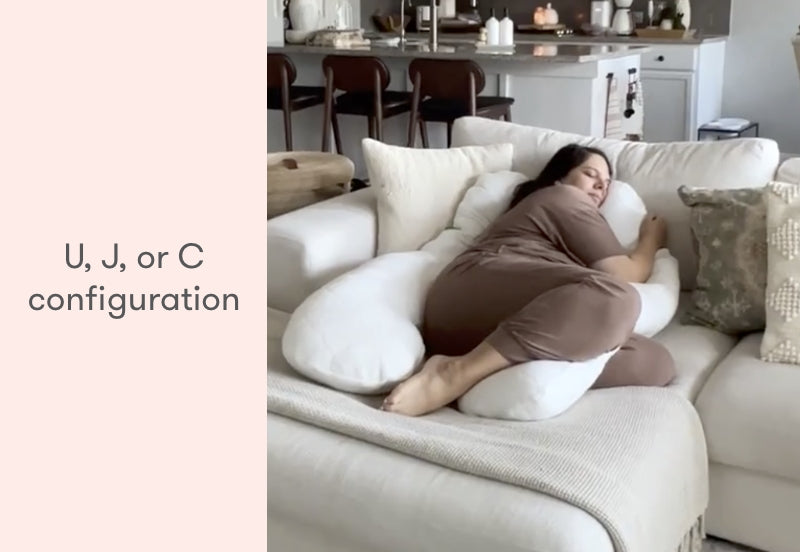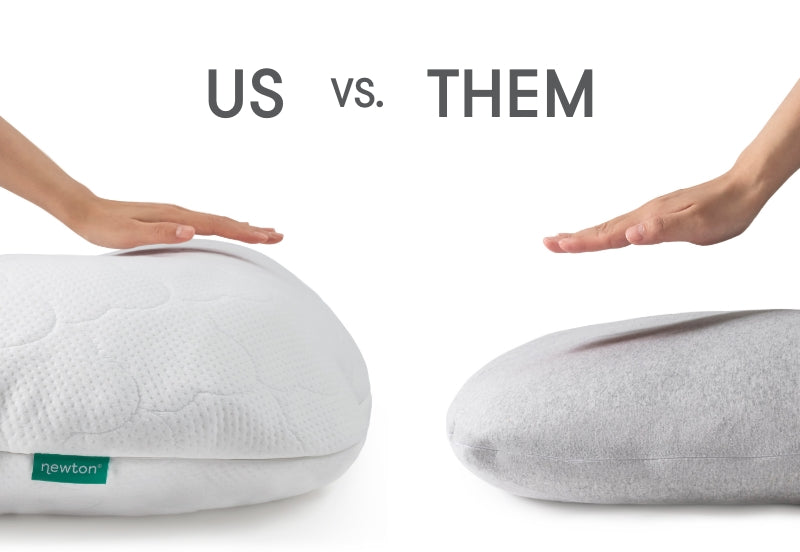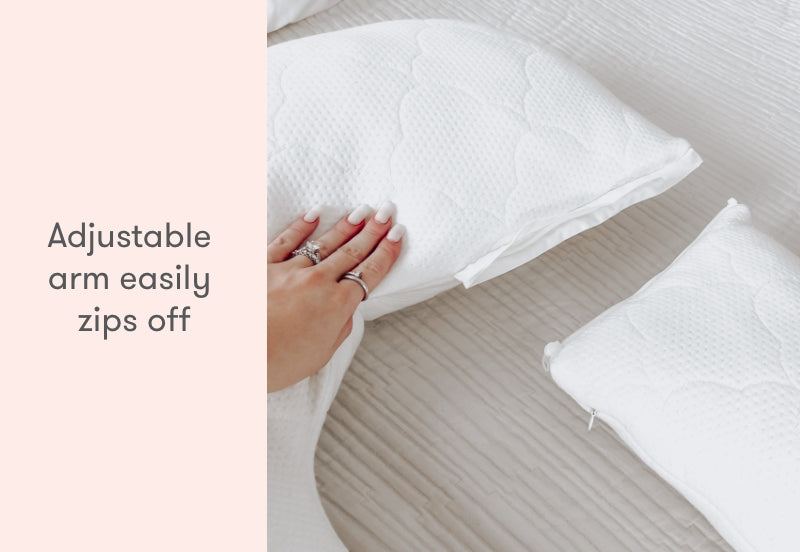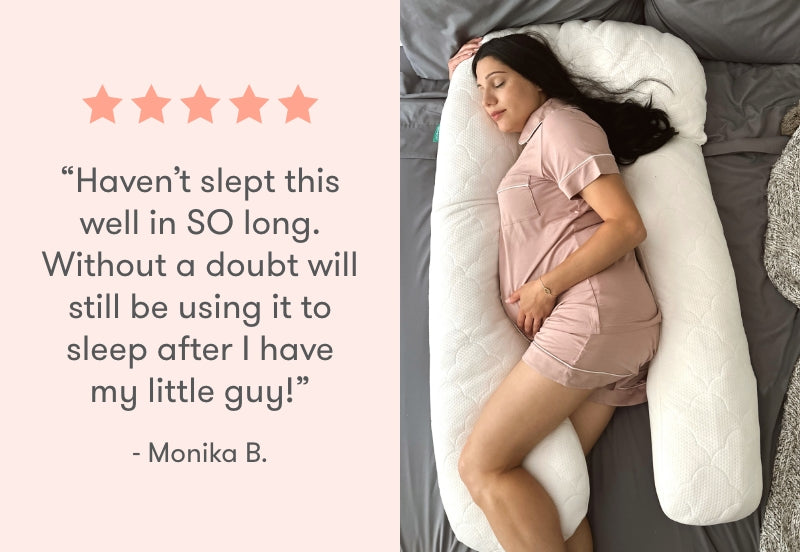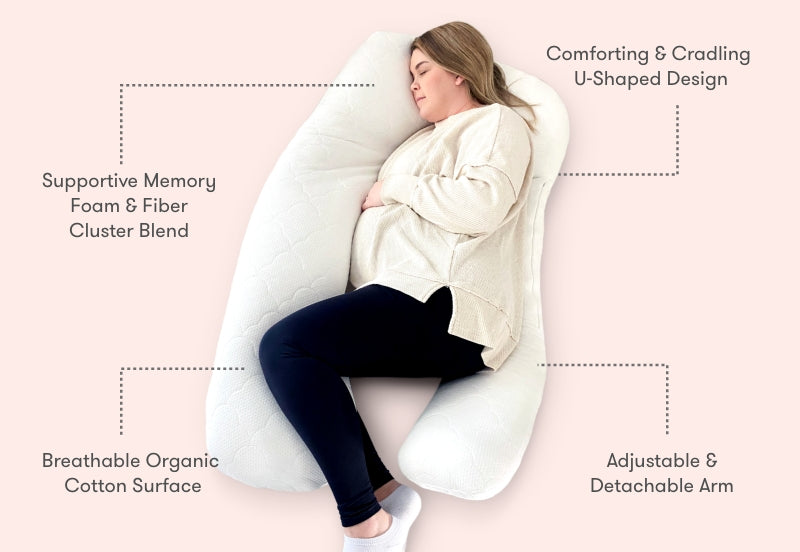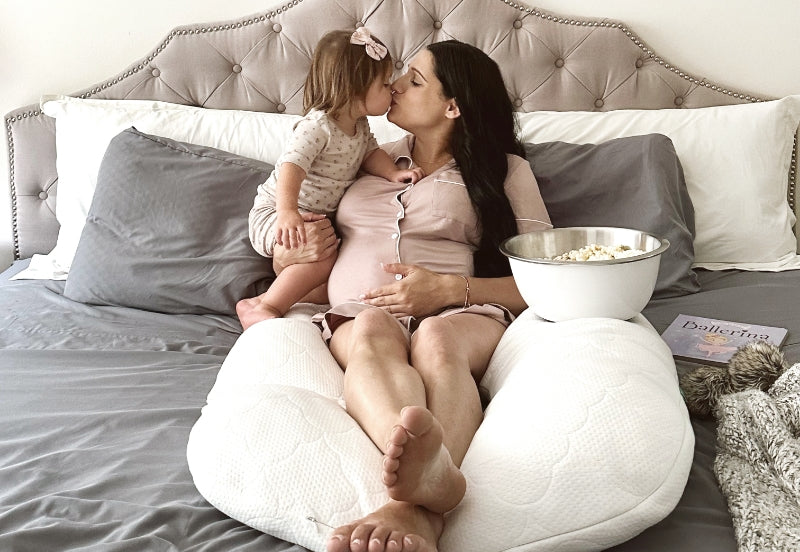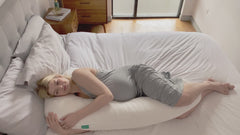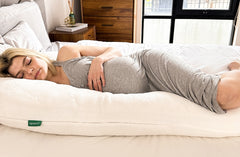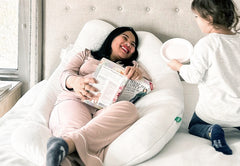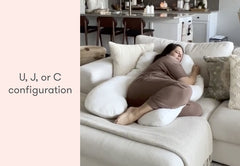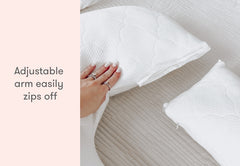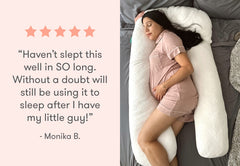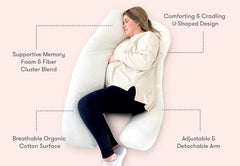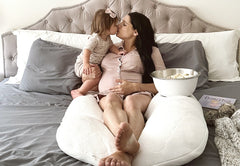 Frequently Bought Together
Optimal Support
Far more supportive than standard alternatives, our memory foam and fiber cluster blend is designed to provide comfort, support and relief in all sleeping positions and all stages of pregnancy.
Cool Comfort
No more hot and bothered! Our premium pillow features a breathable, extra-plush organic cotton surface to give mamas the sleep they need.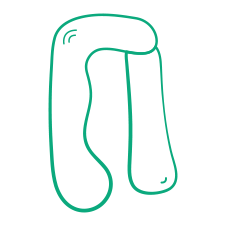 Adjustable Versatility
Generous in size and extra versatile thanks to a detachable arm that allows for a U, J or C-shaped configuration. Made for pregnancy and beyond.
5-Star Reviews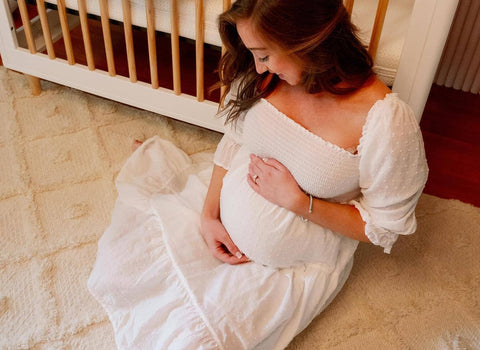 "This pregnancy pillow is so plush and comfy! With all my tossing and turning and sweating, both my husband and I were losing sleep. This pillow is the perfect shape to help me sleep more comfortably and stay cooler."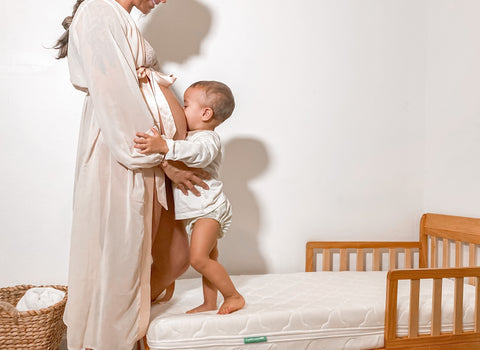 "In love with this pillow and the amazing nights sleep I am getting out of it especially because it helps with my lower back pain and is so comfortable! Three kids later and now I find such a great product. Thanks again Newton Baby! Customer for life."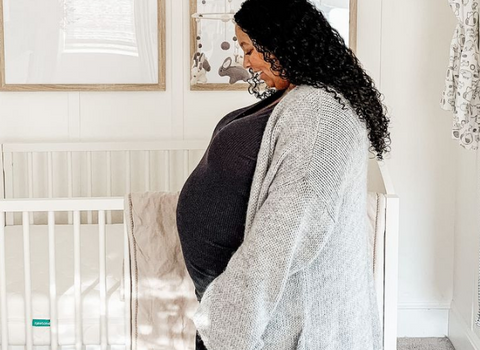 "A lifesaver ( and night saver) during third trimester. Support + comfort, all around me!"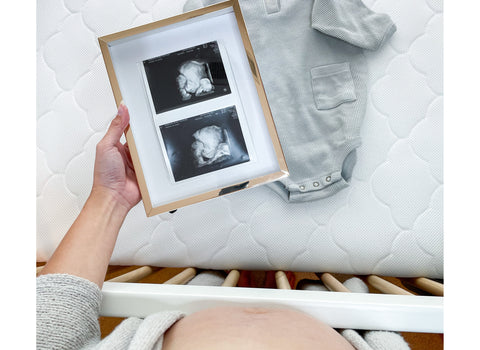 "So versatile, no matter where I need to use it! Love the removable section, and it provides enough support for my hips and shoulders to not hurt when sleeping on my side."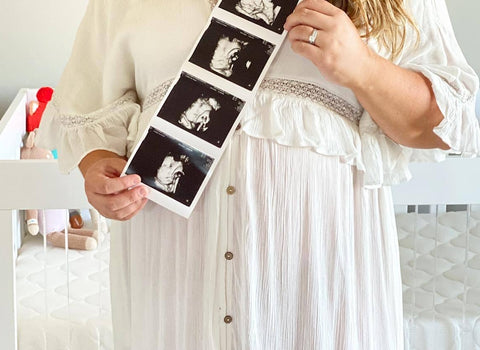 "Always a belly sleeper, getting this helped me to easily transition to sleeping on my side. Thank you Newton!"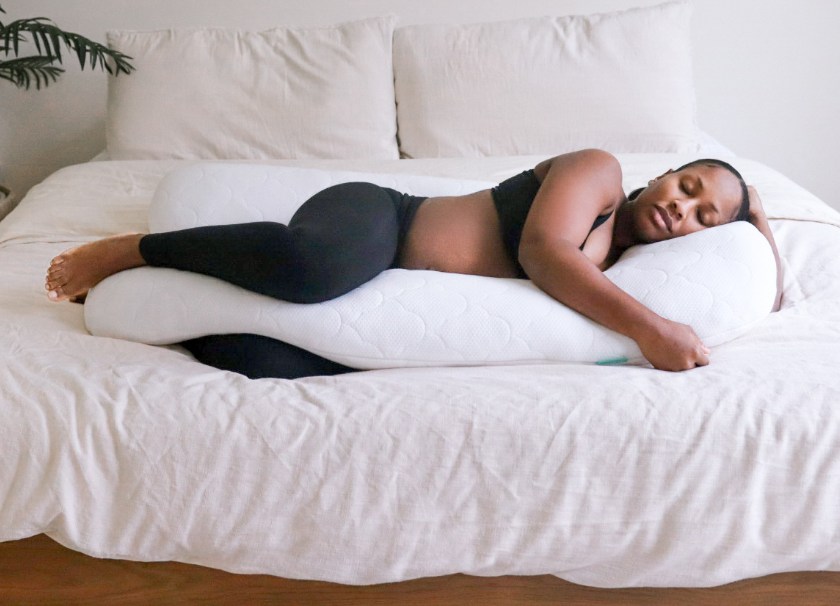 Top 2 Pregnancy Pillow Questions
What should I look for in a pregnancy pillow?

Look for a pillow that features a supportive filling, like memory foam, which will retain its shape as well as offer a cool, comfortable sleep. Having the ability to create different configurations based on your personal comfort level is also important, as your needs during pregnancy may change.

What is the best shape for a pregnancy pillow?

While most prefer a U shape for all-over support and comfort, the truth is you may prefer a different feel at different stages of your pregnancy. For this reason, we recommend finding a pregnancy pillow that offers adjustability and versatility, ensuring optimal comfort throughout your entire pregnancy.