Newton has collected 1,000,000 lbs of ocean-bound plastic waste. And we're just getting started.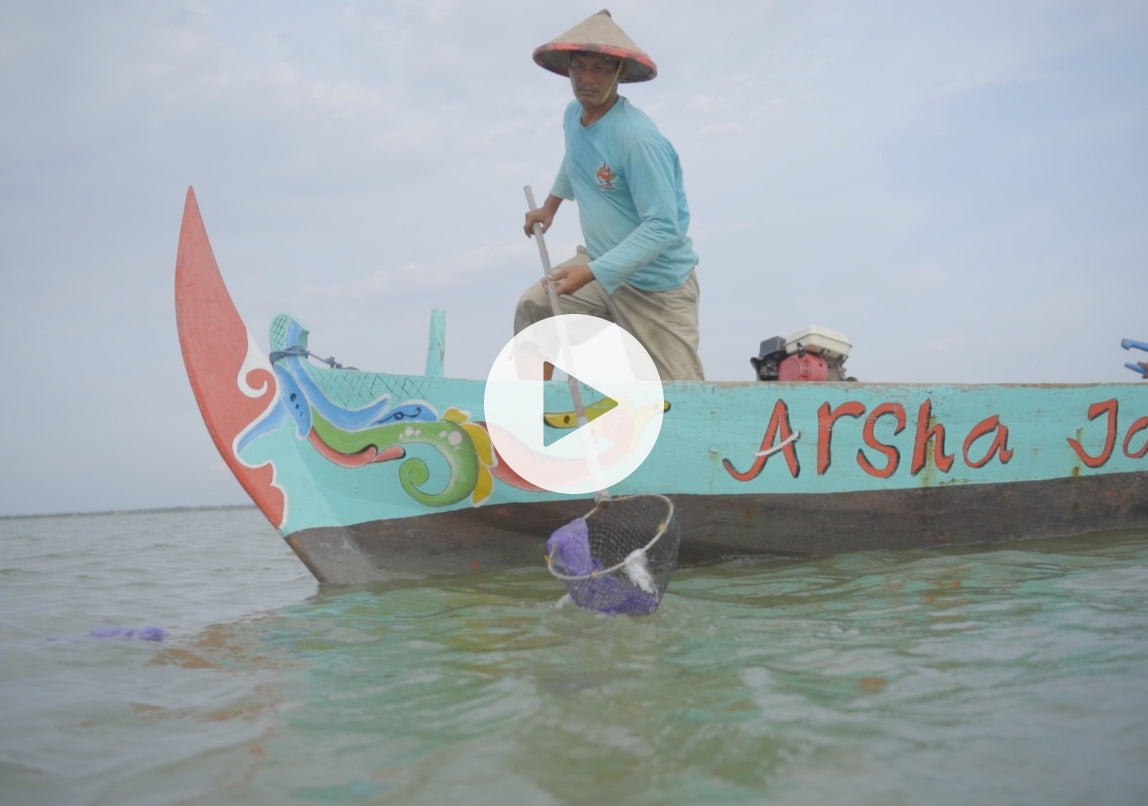 We're committed to leaving our planet in a better place than we found it. So we're partnering with CleanHub and local communities in Indonesia to ensure the safe collection and recovery of ocean-bound plastic — and creating sustainable jobs in the process.
Cleaner oceans. Healthier communities. A better world.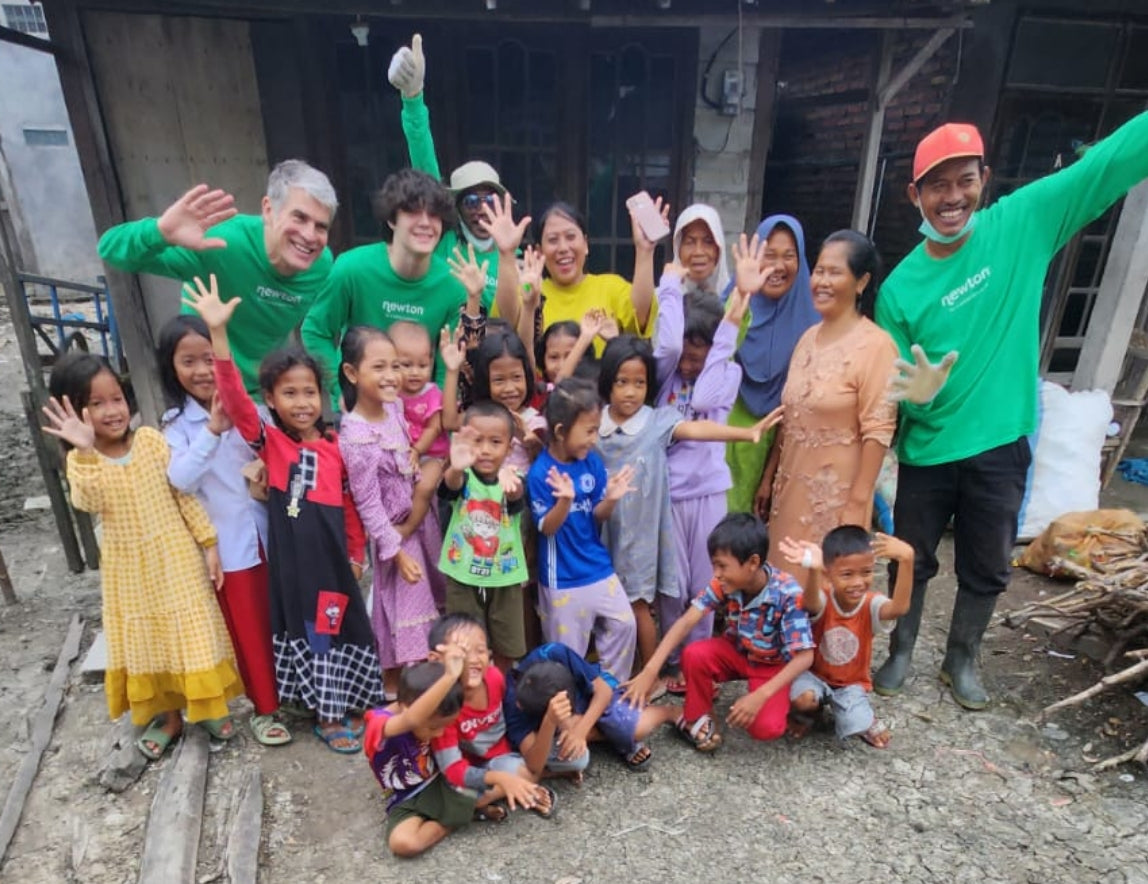 Our Founder and his son Henry visiting one of the villages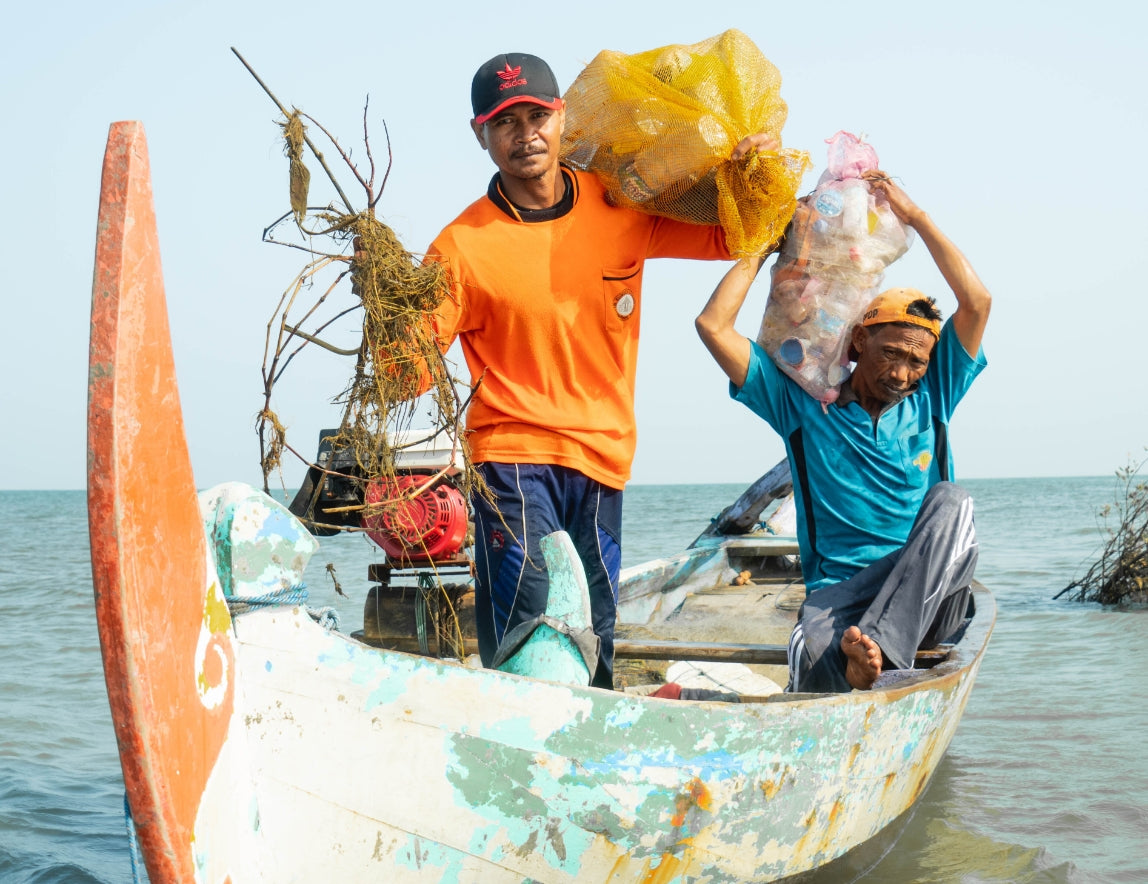 A Note From Our Founder
Some of my fondest childhood memories are of the snorkeling trips I would take with my father. Together we explored nearby reefs, and it was a magical opportunity to connect with nature and each other. Years later, I hoped to share the same with my three children. But as I brought them to the very spots I had explored, I was devastated. Reefs that had once been full of life and color were now dead. The ocean I had known was gone.

As a father, I feel a deep responsibility for the planet we will leave behind. As a founder, I'm committed to being a part of the solution. This commitment shows itself in our pledge to collect 1,000,000 lbs of plastic waste before it enters our oceans — and in our day-to-day approach to product development. We're proud to lead with sustainability in an industry that has typically been anything but. And we're dedicated to continuous innovation that will allow a better tomorrow for your children and our own.

Very sincerely,
Michael Rothbard
Founder, CEO and Dad to Henry, Tate and Basia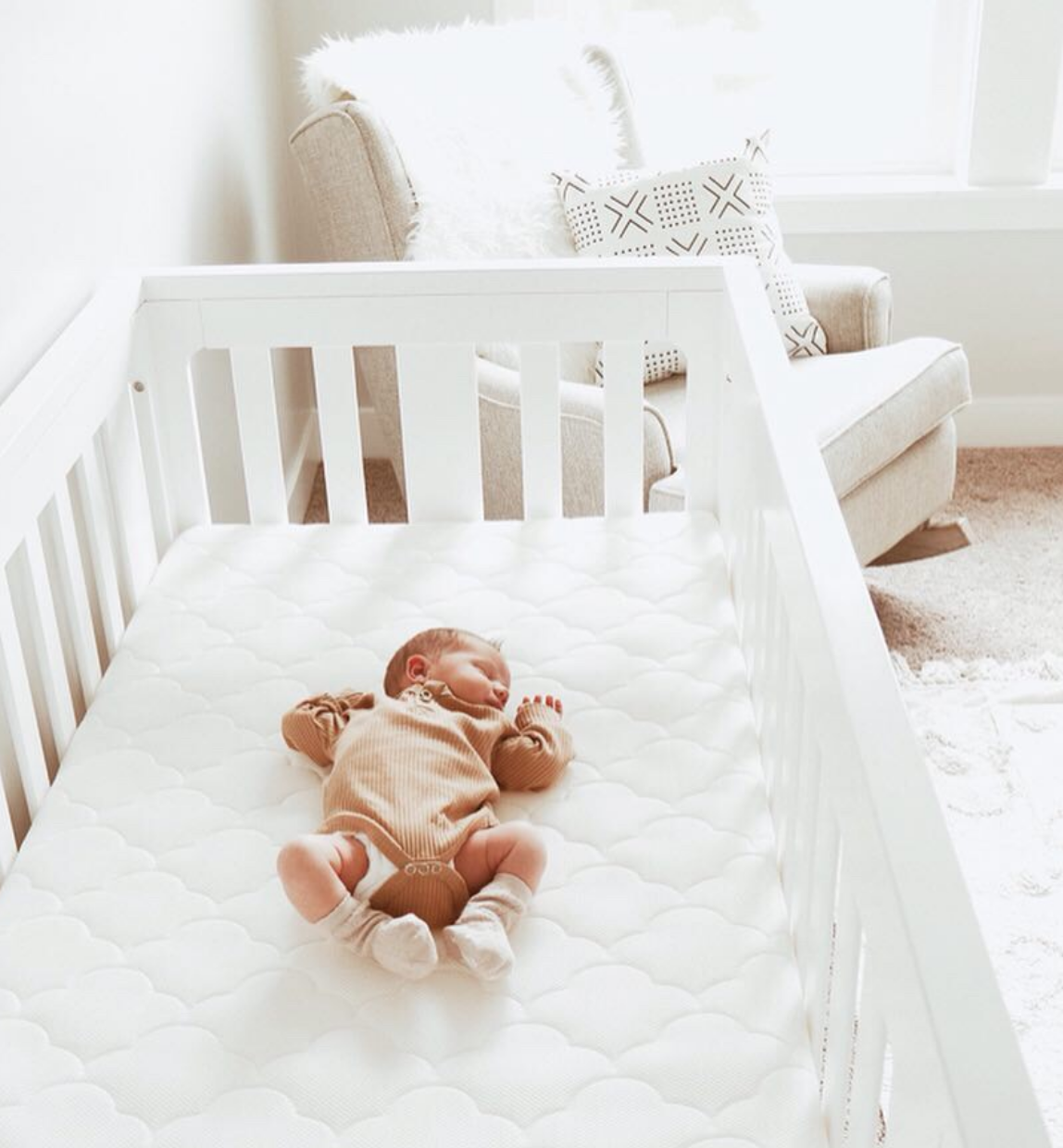 A World of Difference
We pride ourselves on doing what's best —
for the planet and our communities.
Today and every day,
we're proud to offer you and your family mattresses that are 100% washable and recyclable.
Reduce
Made with clean, sustainable and recyclable materials — no foam, glue, latex or springs.
Reuse
Designed to last, none of our products were intended for single use. We often hear of Newton families using their mattress for a second or third child — and then paying forward to a friend.
Recycle
Ready to recycle? Most local transfer stations can facilitate, or you can contact our Customer Care team for assistance.